CRC 1342 Advent Calendar
21 December 2020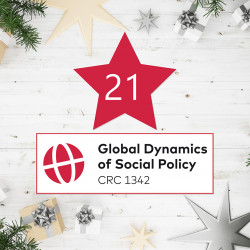 Second volume of the CRC 1342 Covid-19 Social Policy Response Series released
We have published the second volume of the CRC 1342 Covid-19 Social Policy Response Series: Elize Massard da Fonseca, Luísa B. Arantes and Beatriz C. Portella from the São Paulo School of Business Administration have compiled and analysed the social policy measures that Brazil has taken to respond to the consequences of the Covid-19 pandemic.
In their report, the authors focus on health and family policy. Although the measures are comparatively comprehensive, there is reason for criticism: "Brazil's relatively generous social policies were uncoordinated with public health interventions, which contributed to poor compliance with these public health interventions. This suggests that social policy initiatives alone are insufficient in mitigating the social consequences of the pandemic. They need to be accompanied by and coordinated with public health measures, including regulations on testing, social distancing and mask wearing."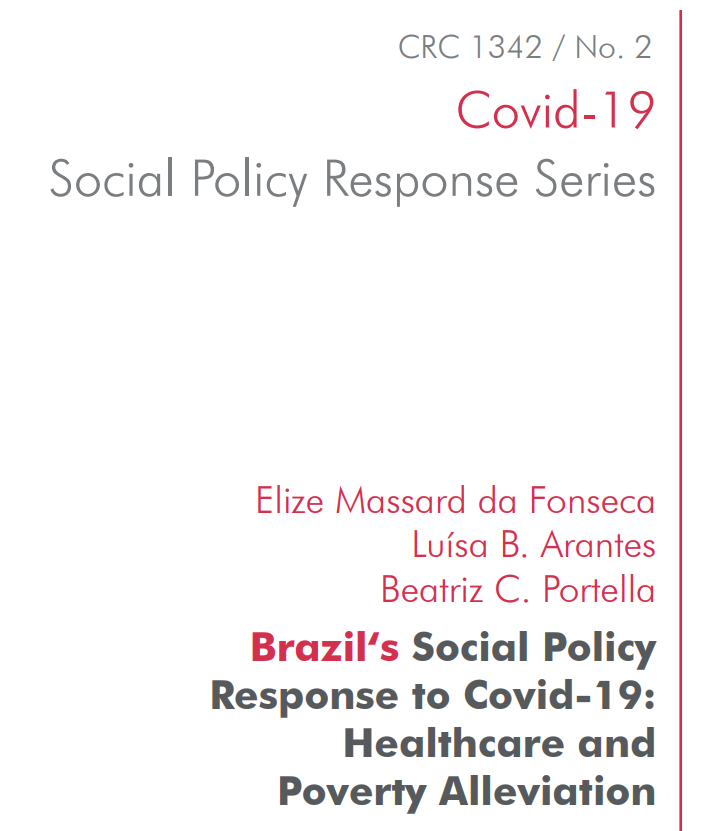 Read the first volume of CRC 1342 Covid-19 Social Policy Response Series: Brazil's Social Policy Response to Covid-19: Healthcare and Poverty Alleviation
In the coming weeks, more than 30 volumes will be published in the CRC 1342 Covid-19 Social Policy Response Series, with a special focus on the Global South. The series provides a country-by-country overview of worldwide social policy developments in the wake of the Covid-19 pandemic. Each report contains an essay focusing on one particular dimension of a country's social policy response and is supplemented by a systematic data appendix on social policy legislation passed since the outbreak of the pandemic. All published reports have undergone peer review. Contributors to the series include members of the CRC 1342 and its international expert network.