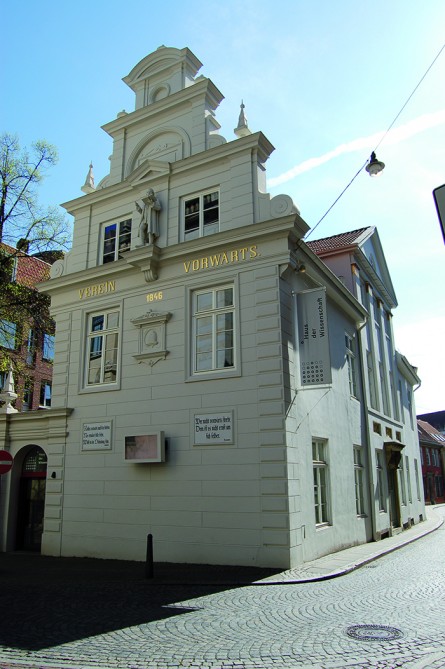 Haus der Wissenschaft (© Haus der Wissenschaft e.V.)
The CRC 1342 invites PhD students to the summer school "State, Society and Citizen - Cross-disciplinary Perspectives on Welfare State Development". The workshops and discussions will take place from 19 to 23 August in Bremen.
The Nordwel summer school aims to stimulate discussions across disciplines and foster innovative cross-disciplinary research on the development of welfare states over time and in a global context.
We invite PhD students from different disciplinary backgrounds to participate in the discussion on the development of welfare states, their preconditions, present status, and how we ought to study them. PhD students present their papers in parallel sessions and get feedback from senior scholars and junior colleagues.
For more information on the programme of the 11th NordWel Summer School, the application process and the call for papers, please visit the dedicated section on our website.