CRC 1342 Advent Calendar
3 December 2020
Propaganda on work-related accidents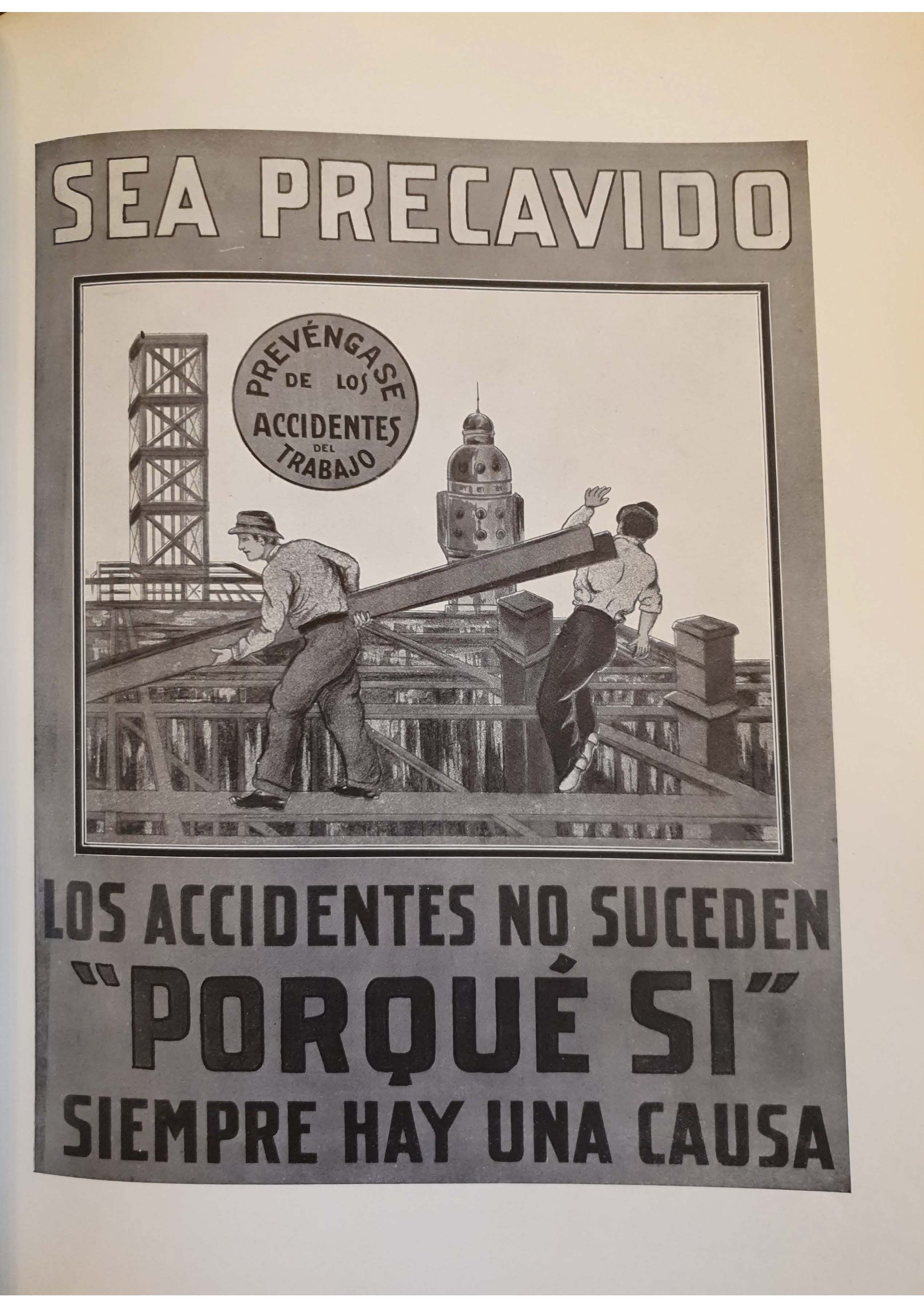 "Be careful! Accidents do not happen 'just like that'. There is always a reason. Prevent accidents at work!" These words of warning were addressed to the people who saw this poster, which was one of many propaganda posters distributed in Argentina in the early 1930s. Laws on work-related accidents were already developed in many Latin American countries at the beginning of the 20th century, but these regulations were mainly motivated by matters of legal liability and compensation payments.
It was specialised medical doctors who, in the 1930s, became increasingly involved in preventive safety measures in the workplace. Through transnational networks, they were in exchange with other doctors who were also working on political recommendations and strategies for action. So it is not surprising that the illustration is taken from the essay by the Argentinean physician Atilio Tiscornia, which is entitled "Accidentes oculares del trabajo. Su previsión", published in Buenos Aires in 1931.
The team of project B02 discovered this and other sources during their research in archives and libraries in Buenos Aires, Montevideo and Santiago de Chile.
More on the research of project B02: Emergence, Expansion, and Transformation of the Welfare State in the Cono Sur in Exchange with (Southern) Europe (1850–1990)