COVID-19 BLOG
The economic situation was already difficult before the pandemic, yet Argentina managed to invest a considerable part of the state budget in measures to protect the labour market and the basic income of the vulnerable population from the effects of the pandemic. Camila Arza (Interdisciplinary Centre for the Study of Public Policy, Buenos Aires) analyses the measures in detail in her report for the CRC 1342 Covid-19 Social Policy Response Series.
Mehr lesen // 22.03.2021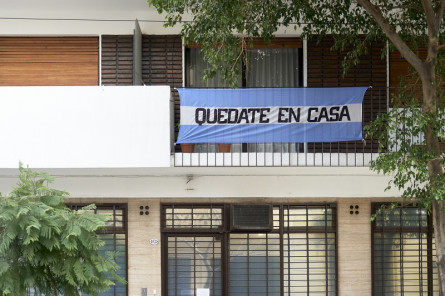 Argentine flag with the message "Stay at home" (Photo: Carolina Jaramillo/Adobe Stock)
Book four of the series, edited by Kerstin Martens, Dennis Niemann and Alexandra Kaasch, examines the influence of International Organisations on the development of several social policy fields.
Read more // 07.04.2021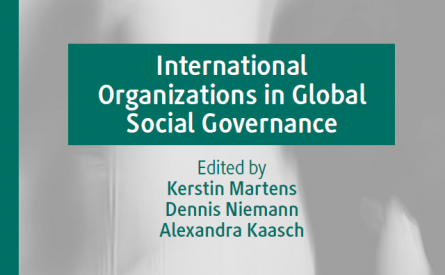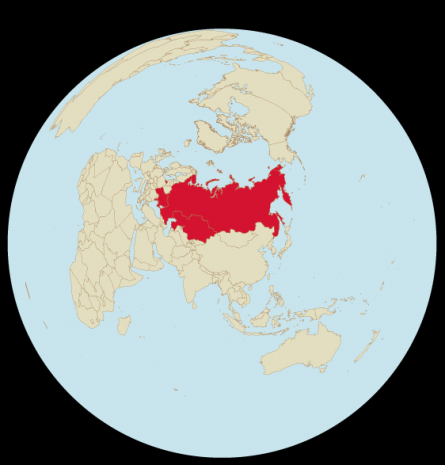 Project B06 has published a special issue in "Global Social Policy": In seven articles, project members and guest authors analyse the role of international actors in the introduction of social policy concepts in states on the territory of the former Soviet Union.
Read more // 06.04.2021
Teresa Huhle and Johanna Kuhlmann report in an interview on a 6-day seminar on social policy in the Global South that they led during the Spring Academy of the German Academic Scholarship Foundation.
Read more // 30.03.2021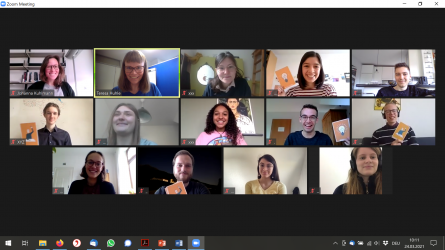 Friederike Römer and Jakob Henninger have investigated how the goals of civil society organisations that advocate for migrants' welfare rights differ between autocracies and democracies. They explain their findings in an interview.
Read more // 29.03.2021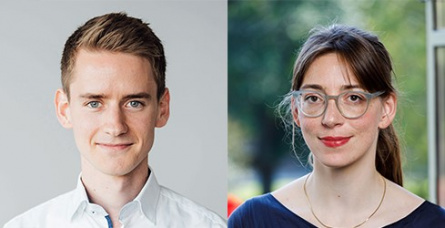 Jakob Henninger, Dr. Friederike Römer
Helen Seitzer, Dennis Niemann and Kerstin Martens have investigated what role the topic "PISA" plays in OECD education policy publications: not such a big one. Why PISA has become so successful nonetheless, Seitzer explains in an interview.
Read more // 25.03.2021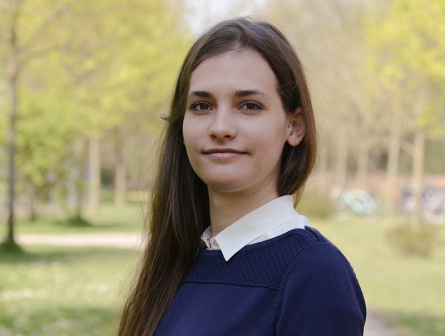 Helen Seitzer
SFB member Mirella Cacace conducted a comparative study of Germany, Denmark, Sweden, Spain and Israel for the Bertelsmann Stiftung. For this project, she collaborated with experts from her international network.
Read more // 10.03.2021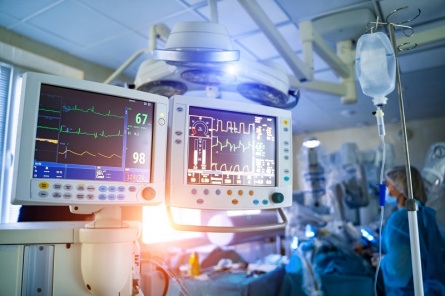 Intensive care unit (Foto: Vadim/Adobe Stock)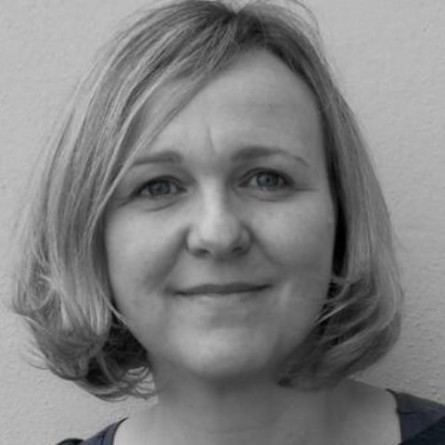 Andrea Schäfer
In "Worlds of Labour", the social scientist focuses on the refinement of indicators and their integration into the Global Welfare State Information System (WeSIS). Schäfer has been working for many years in research projects at the SOCIUM and was most recently research officer at the Central Commission for Women's Issues at the University of Bremen.
Read more // 02.03.2021
Subsidised food is an important social policy instrument of many countries in North Africa. For years, International Organisations have been pushing for the subsidies to be reduced or abolished - claiming that they are too expensive and too unspecific for poverty reduction. Kressen Thyen and Roy Karadag have investigated why Tunisia has kept the subsidies unchanged, while Egypt has undertaken reforms. In this interview, they talk about their findings, which they recently published in a paper in "Social Policy & Administration".
Read more // 24.02.2021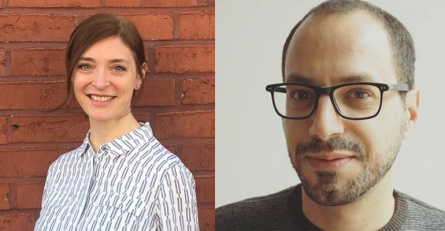 Dr. Kressen Thyen, Dr. Roy Karadag
Part 4 of the CRC 1342 Covid-19 Social Policy Response Series has been published. For India, Stefan Kühner, Keerty Nakray and Daniel Neff conclude: The relief efforts have not been able to adequately address the social and economic suffering in the country.
Read more // 15.01.2021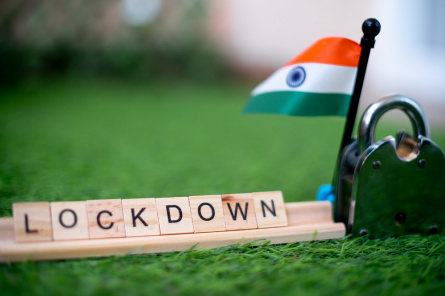 India in lockdown (Photo: ThroughMyEyes, Adobe Stock)
Öktem, who earned his PhD at Bilkent University in Ankara with a thesis on the emergence of welfare systems in the Global South, was most recently a postdoctoral researcher at Bielefeld University. In the interview, he talks about his academic career and explains his role in the CRC.
Read more // 08.01.2021